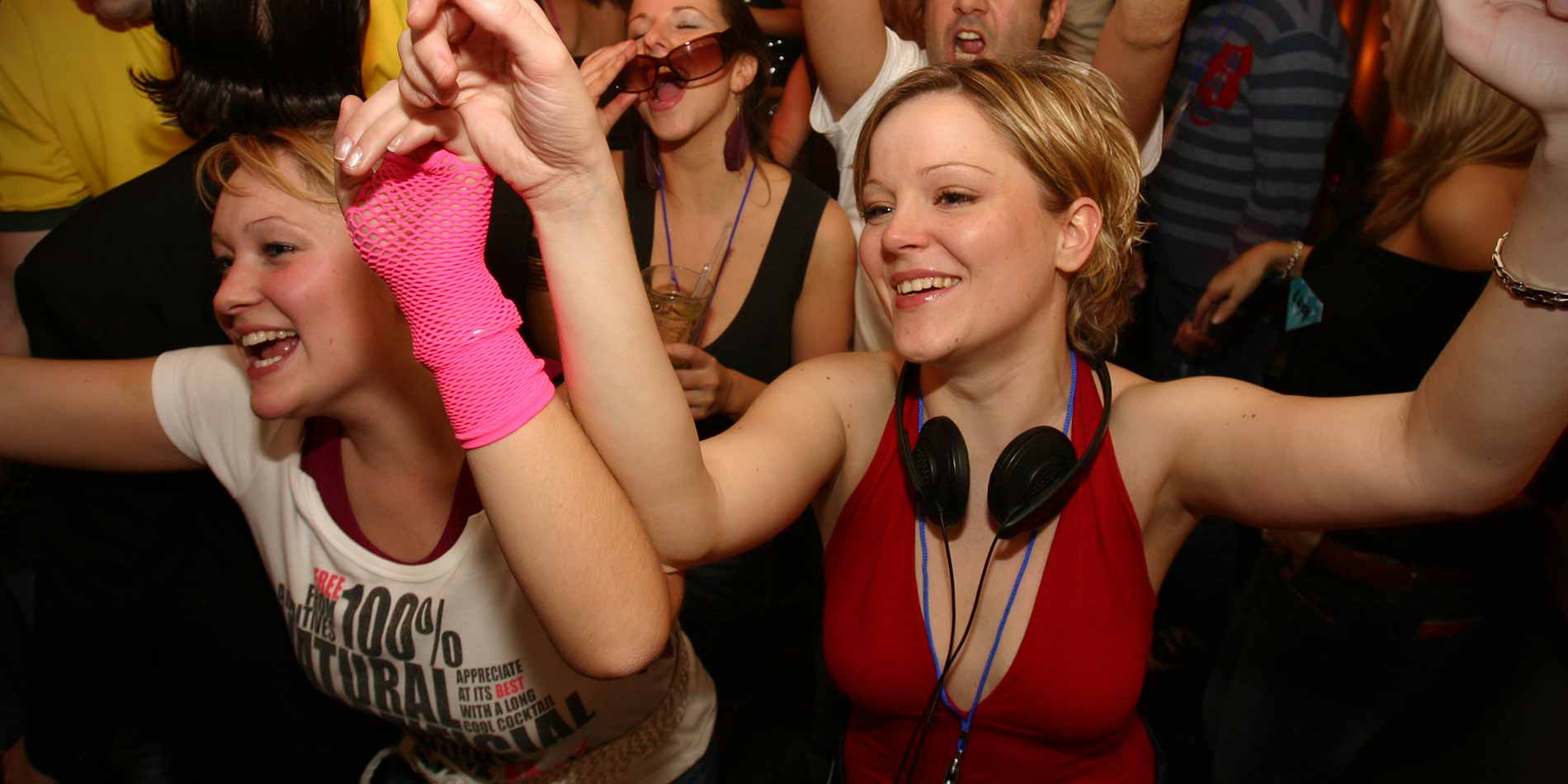 Take control of YOUR Party
A Club Night Where You Can Become The DJ
We are Stick It On
Stick It On is very simple and wonderfully different from the normal club night.
We enable you to take control of your party by inviting you behind the decks to play three of your favourite songs.
No DJ experience is required as our team will guide you around the decks to play your set.
Experience what it's like to rock the dancefloor. Be that superstar DJ for 15 minutes.
Want to know how then read on………
Do You Wanna Rock da House?
It's really easy to get involved.
You can either pre-register before the club night via our online form. Click here and submit your DJ set of three of your favourite dance floor songs and of course your DJ name.  We'll confirm receipt of your submission and enter you in the draw which will get pulled a few days before the event.  We'll let you know either way if your DJ set has been picked out the hat.
The other way is to sign up at the event via our mobile web app.
You can download our App at a Stick It On party and get involved. The App enables you to submit a mini-DJ set during the event, and if picked, be invited behind the decks to be the DJ. The App has a number of playlists that have been carefully compiled to suit your party, as well as an extensive music database to search through. Pick your three songs, give yourself a DJ name and submit – it's that easy.
Your set is then entered into a draw with all the other DJ requests. If picked you will receive a push notification back to your phone with a confirmation, more info and your allotted DJ set time.
See below for more info
How our App works
It's easy. Come to a 'Stick It On' party. Log on to our mobile web app. Sign up via a 1-minute registration process and then follow these steps……..
Choose
The App will have a number of playlists that you can browse through to help suggest suitable tracks to add to your set. These playlists will be carefully crafted to ensure they resonate with the party and ensure a healthy selection of party tunes are on offer. Alternatively, you can 'Dig the Crates' which is a powerful database of 100's of tunes you can search for. When you find a song just tap it to add to your set. After you've picked your three killa tunes, you'll be taken to the next step…….
Apply
…..Your DJ name. Some might point out that this is as important as your set. Now, what we are alluding to is 'DJ Dave' is OK but we think an opportunity to back up your DJ set comes with a really strong (ideally funny) DJ name. A good example and a particular favourite of ours is 'Darth Fader'.  It kind of sets your stall we think and there will be a prize for the best DJ name on the night. After you've added your DJ name we ask you to take a selfie (so we know what you look like) and then you press the 'Request to DJ' button. This submits your set and adds you to the live draw with all the other DJ sets that have been submitted.
Rock!
During the duration of the night the compere/host will randomly pick DJ's out of his virtual hat and a text notification confirming that DJ will be sent to their phone. The chosen DJs then need to make their way to the DJ area to check-in and then when it's their turn they are invited behind the decks by the Stick It On crew. Once in position, they will don the headphones and are then guided by our technical help team to play their three chosen songs and rock the dance floor.  We love to see what a great song can do to elevate the dance floor and what a 'buzz' it is for the DJ when they truly drop a song that rocks.